Half Shells Fundraising Event-July 2021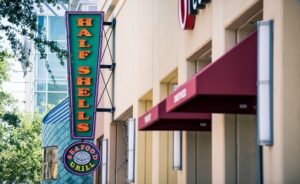 Mark your calendars for some delicious dining on Tuesday, July 6, 2021! We love to eat out with family and friends, and Half Shells Restaurant located at the Shops at Legacy in Plano is always willing to host our event!  Once again they have selected Assistance League of Greater Collin County as part of the restaurant's "First Tuesday" charity efforts.  The food is delicious and the service is the best!
We wish to thank Half Shells for their generosity and support of our philanthropic programs as our chapter continues to impact the Collin County community.