Operation School Bell®
Members provide new clothing and personal items for school age children in need within six school districts — Plano, Frisco, McKinney, Allen, Prosper and Wylie.  Support also includes areas of health, hunger, literacy and supplies.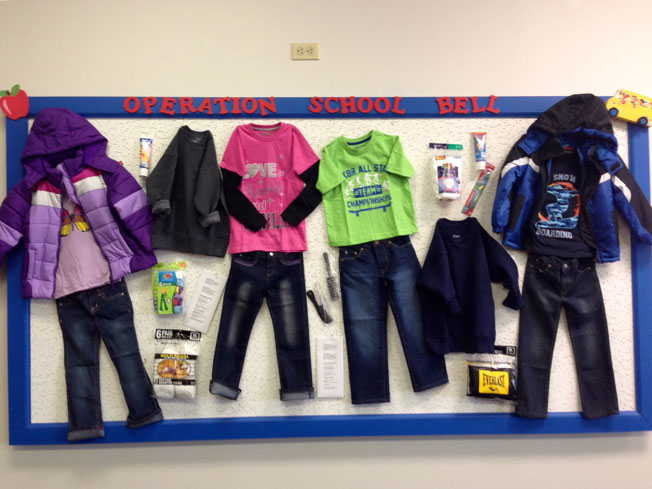 The display board above shows the type of clothing given to Collin County children in need.

"Thomas had a smile on his face bigger than Texas as he was trying on his new clothes."  The school counselor explained that Thomas only attended school every other day because he had to share his clothing with his older brother.

"The day the clothing came was the happiest day of the year. Faces would light up. Are these mine? They didn't want to take the clothes off."
Susan Oliver
Counselor at Boyd Elementary School

"Thank you for your ongoing support of Alton Boyd Elementary School. Your support enriches the lives of children in the Allen School District."
School Counselor
Alton Boyd Elementary School