Assisteens®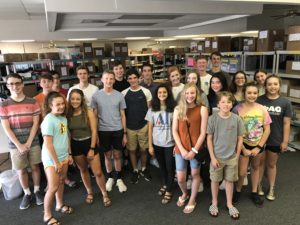 Assisteens is Assistance League of Greater Collin County's teenage auxiliary. Assisteens membership is open to young people in grades 7 through 12 from schools in Collin County. Assisteens seek to instill the values of volunteerism and service within the community. The teens have their own philanthropic projects and fundraising events, in addition to supporting chapter philanthropic programs and activities.
Back in Action – August 2019
Assisteens are back from summer break and planning their year ahead serving the community.  We are very proud of all their hard work!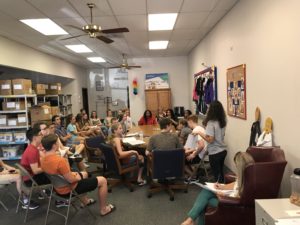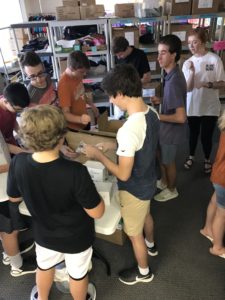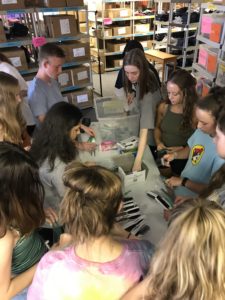 Harbor Chase Event – February 2019
Assisteens volunteered at Harbor Chase Assisted Living and Memory Care to deliver handmade cards and wishes for Valentine's Day. Whether it was spending time to design the cards or personally delivering them to each person, every Assisteen was involved in making this project the best it could be. The recipients were truly grateful to receive cards from thoughtful teenagers and the Assisteens were overjoyed to meet these wonderful people. By spending time with and delivering handmade cards to the residents at Harbor Chase, the Assisteens took a small yet significant step toward making Valentine's Day a blissful day for them, and they can't wait to visit again!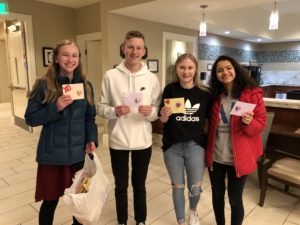 Adopt a Highway – October 2018
Assisteens were busy in October improving our community.  They cleaned their two-mile long adopted highway!  They picked up all trash along the road as well as collected trash from nearby streams and gutters. This project not only helped the physical appearance of this public road, but saved countless animals by decreasing the trash pollution. They are extremely grateful for this opportunity and can't wait to go back!