Caring in Action
Caring In Action provides activities based upon community needs.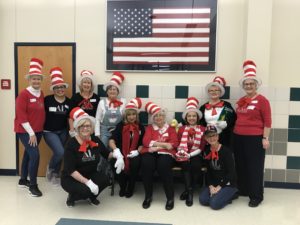 Purchased Dr. Seuss books for each first grader at Elementary Schools in Collin County, and members read a book to each first grade class, while dressed as The Cat in Dr. Seuss' book.
Decorated 300 baseball caps for children undergoing treatment at Children's Medical Center of Plano.
Put together 30 flannel blankets for homeless children.  Provided each child with a duffle bag to hold their blanket along with needed school supplies.
Provided fun activities, needed supplies, and handcrafted blankets to families at a local domestic shelter that provides transitional housing for women and their children.
Put together flannel Cuddle Dolls for preemies in the NICU unit at Texas Health Hospital of Plano.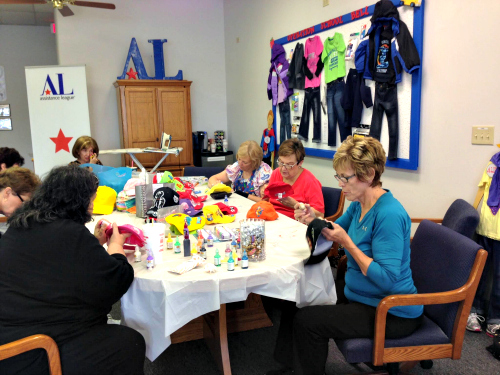 Assembled 50 plastic shower baskets containing personal hygiene items for Meals on Wheels of Greater Collin County.
Provided a luncheon along with entertainment for 48 friends at Friends Place in McKinney and made decorative placemats, corsages and either a patriotic cap or a patriotic corsage for each friend.