Upcoming Events
Game Day Fundraiser and Lunch
February 8, 2022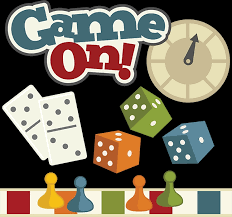 Game Day has been scheduled for February 8 from 10 a.m. – 2 p.m. at Victory Church, 6301 Parker Road, Allen. You don't want to miss this fun event where you can play your favorite games with friends and family! Enjoy special games with the chance to win gift cards, raffle, and wine! Tickets are $35 per person and can be purchased below. A delicious lunch is included with each ticket. For questions or to set up table buddies, contact Judy Wharton at 214-476-3277, or texasjudith@gmail.com.
Half Shells Fundraiser
March 1, 2022
Half Shells is so generous to designate the Assistance League of Greater Collin County to receive a percentage of the sales of food and beverages for the day on March 1! Put it on you calendar now and share this with all of your friends and family. All of the programs we support are counting on you!
So, join us for some delectable seafood and spirits at Half Shells, Shops of Legacy, 5800 Legacy Drive, Plano, from 11 a.m. – 9:30 p.m. Dine in or on the patio, or call ahead with your order (469-241-1300) and pick it up curbside!