JCPenney Shopping Days, September & October 2020
Assistance League of Greater Collin County clothed 712 elementary school students during eight shopping days hosted by JCPenney.  Children were able to choose their own clothing and shoes thanks to funds raised by Assistance League members and supporters. There were smiles from ear to ear from parents, children and members alike!  Our members worked hard each day helping families complete their shopping for school clothes for their children in need.  We also had several school liaisons join us in the fun!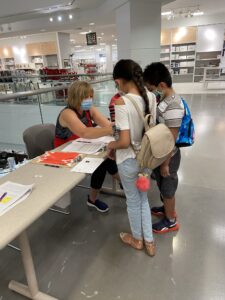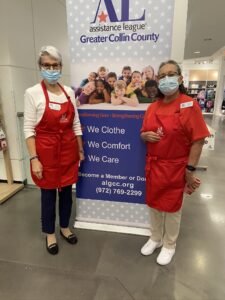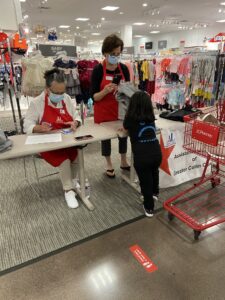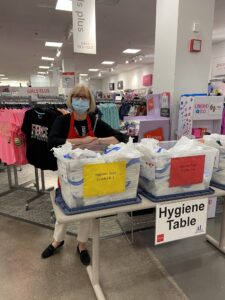 "Operation School Bell with Assistance League of Greater Collin County made many children smile when picking out their own clothes!  Before, their service was amazing but difficult for many kindergartens going home with a huge bag containing their clothes. This time, at JCPenney, the children and parents enjoyed the shopping together. . . and it was priceless to welcome and help the families from my school, Barron Elementary, and other schools in Collin County.  I could not miss the joy that each family had arriving at the JCPenney kid zone!  So I decided to help Assistance League the last two weekends of the event!  It was awesome!  Thanks Assistance League for spreading happiness with Operation School Bell in Collin County!
School Counselor, Barron Elementary